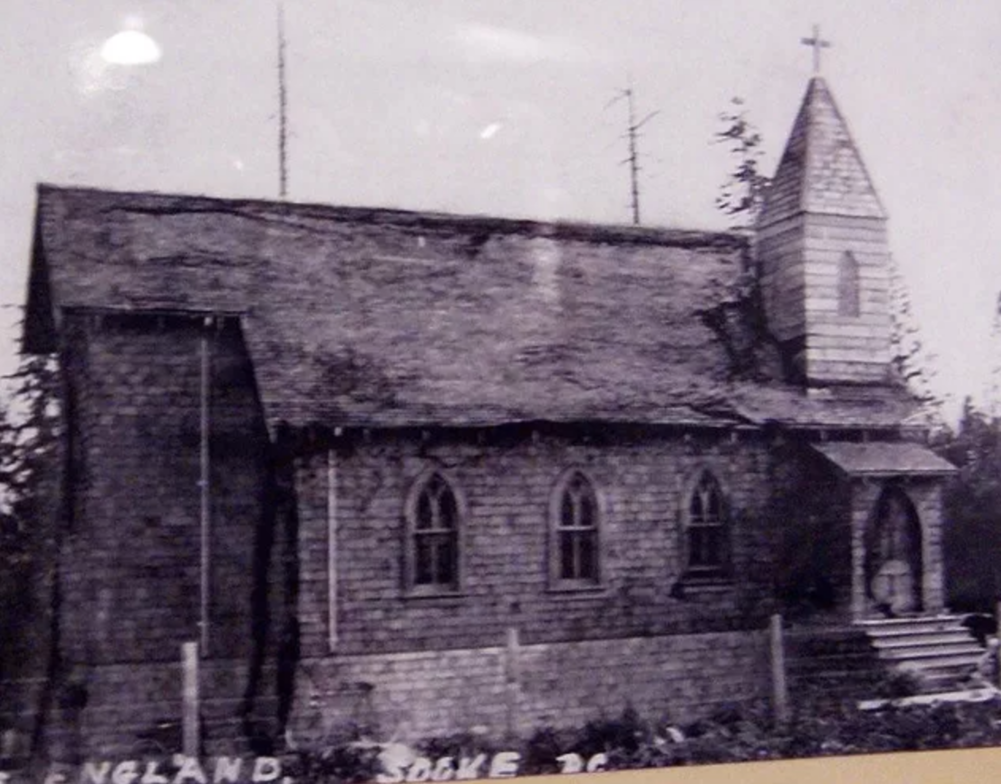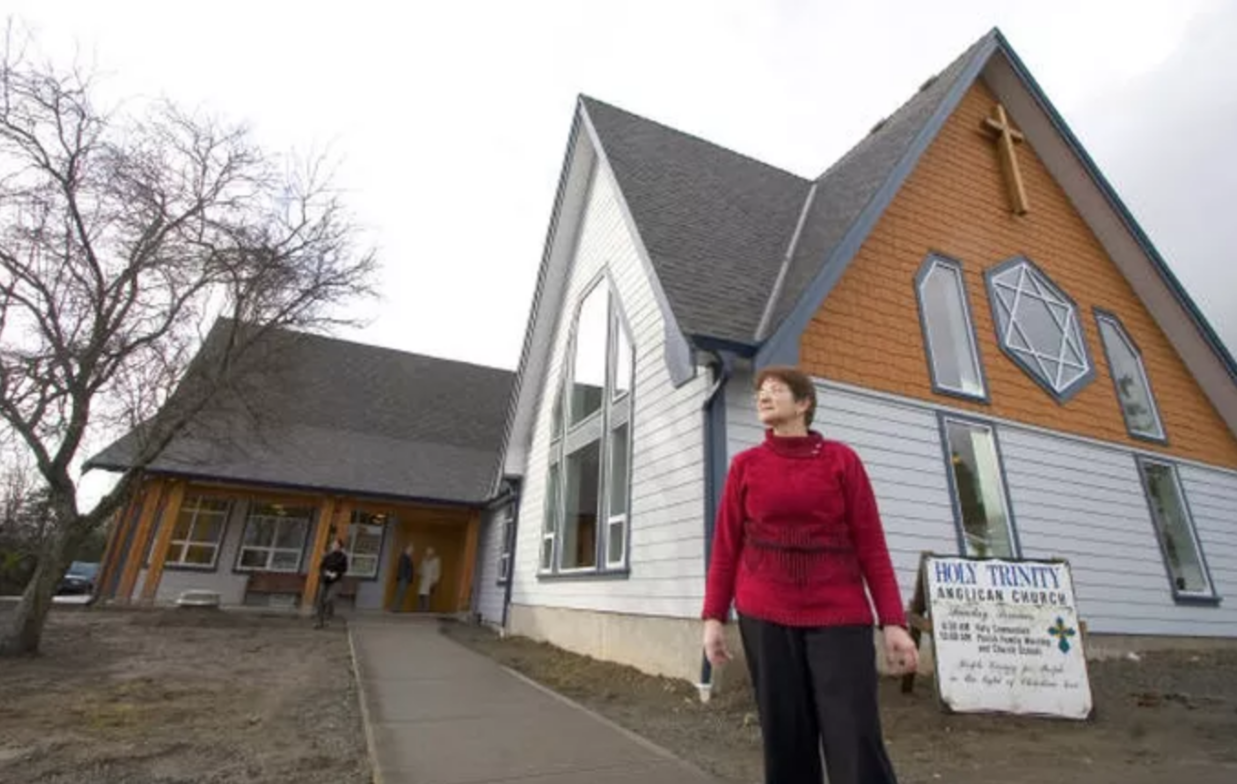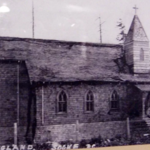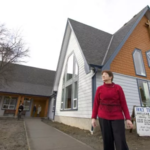 Anglicans rejoice at rebuilt church
Consecration of a new Holy Trinity in Sooke marks the end of a long road for parishioners
Judith Lavoie, Times Colonist
Published: Sunday, December 16, 2007
The bent and blackened silver collection plate and a dramatic depiction of Jesus with a crown of broken and burned shards of stained glass are among reminders of a dreadful night 2½ years ago, when parishioners of Sooke's Holy Trinity Anglican Church watched the historic building go up in flames.
Yesterday, however, as light streamed through the windows of the bright, airy new church, the choir sang carols and members of the congregation hugged each other while surreptitiously wiping away the odd tear. The special service was held to consecrate the new million-dollar-plus church, home to 80 parishioners.
"I got my batteries recharged this morning," said 83-year-old Christian Cadman, as she gave away stones inscribed with crosses and inspirational words, made by her daughter.
Cadman wondered aloud whether it would have been appropriate to clap her hands above her head and sway to the hymns that accompanied the service -- including Oh Worship the King, and The Church's One Foundation.
"I think I would scare some of the people," she said.
Helene Barwis, who has attended services at Holy Trinity for more than half a century, said she felt rootless after the fire destroyed the 93-year-old structure.
"It was such a shock. I couldn't believe it. The old church had a nice feeling about it," she said, adding the new church more than measures up to her expectations.
"This is so beautiful. They've put so much light into it."
The consecration is the end of a long road for Deborah Prior, people's warden, treasurer and a member of the building committee, and rector's warden Darlene Kerruish. Insurance money, fundraising and donations from parishioners, the community and other churches paid for the new building.
"Everyone has been waiting for the church to open. It doesn't feel like a new church, it feels like coming home," said Kerruish.
In the wake of the anguish when the original wooden structure burned to the ground -- probably because of an electrical fault -- the community of Sooke and different churches came together in a way that was previously unimaginable.
At first, the homeless Anglicans were offered space at the nearby Roman Catholic Church, although splitting up worship times on Sundays was complicated. Then the Seventh Day Adventists -- who hold services on Saturdays -- offered their church.
That broke down barriers, said Seventh Day Adventist Connie McKay, who was at the opening ceremony. "We found out that, oh yes, they are real people. We all love the Lord and that's what counts. I don't think we'll ever lose that now," she said.
Rector Philip Wadham, who took over after the fire, is looking forward to providing the community with a new meeting place.
In the new year, weekly Vital Vittles lunches will start again at the church, which has a well-equipped kitchen to serve 70 to 100 people.
"We have beautiful food every Friday for people who are homeless or don't have a lot of money or who are lonely."
[email protected] © Times Colonist (Victoria) 2007